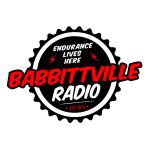 Enjoy the audio from our Breakfast with Bob from Kona pre-race conversation with Ben Hoffman
Ben Hoffman was forced to sit out last year's world championship after suffering a hip injury. This has left him hungrier than ever to put in a great performance here in Kona. He's also got the added inspiration of baby Josephine adding extra motivation for an epic finish line greeting.
WATCH the interview on the Babbittville YouTube channel here.



Podcast: Play in new window | Download
Subscribe: Google Podcasts | Spotify | RSS