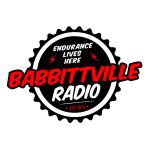 Enjoy this interview with Kat Matthews from our Breakfast with Bob: 2023 Edition. Recorded August 29th
Kat Matthews was training in Texas for her Kona debut after the PTO US Open last Fall when she was hit by a car and had life-threatening injuries including a fractured skull and multiple fractured vertebrae. Less than a year later, Kat just took 2nd place in Finland at the Ironman 70.3 World Championship. Her first race back after the crash was a 3rd place finish at Ironman 70.3 Oceanside and she followed that up with a win at Ironman Texas. We spent some time chatting about the learnings that have come her way over the past year, and on living your life with gratitude.
WATCH the interview on the Babbittville YouTube channel here.



Podcast: Play in new window | Download
Subscribe: Google Podcasts | RSS