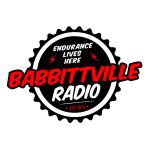 Congratulations to the 2023 IRONMAN Lake Placid champion: Joe Skipper!
Enjoy this interview with Joe from our Breakfast with Bob: Challenge Roth 2023 Edition.
Joe Skipper ran 2:37 at Ironman Wales and went 6 hours and 47 minutes at the Sub-7 Challenge. He has two 2nds and a 4th place finish at Challenge Roth. Can Joe throw down some of that speed this year in Roth?
WATCH the interview on the Babbittville YouTube channel here.



Podcast: Play in new window | Download
Subscribe: Google Podcasts | RSS