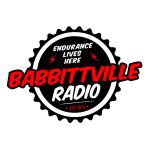 Enjoy this interview with Sam from our Breakfast with Bob: 2023 Edition. Recorded July 24th.
Sam Long is always one of our favorite people to chat with. Right now, Mr. Yo Yo Yo is about to become a dad, is coaching himself, and has won three 70.3s in a row – including his first-ever win at St. George. Plus, Sam is producing his own YouTube content, is training with the legendary Lionel Sanders, and he is absolutely living and loving life to the fullest. It was the absolute perfect time to chat with Sam about the upcoming PTO US Open in Milwaukee, and to go back through his journey from living downstairs in his parent's basement to becoming one of the very best triathletes in the world!
WATCH the interview on the Babbittville YouTube channel here.



Podcast: Play in new window | Download
Subscribe: Google Podcasts | RSS