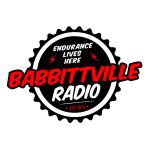 Enjoy the audio from our Breakfast with Bob from Kona pre-race conversation with Camilla Pedersen
Camilla Pedersen was in a horrific bike accident in 2013 while training for her first Kona. She was in an induced coma for 19 days. After a long recovery, she took eighth in Kona in 2015, eleventh in 2016, and is looking to go even faster this Saturday.
WATCH the interview on the Babbittville YouTube channel here.



Podcast: Play in new window | Download
Subscribe: Google Podcasts | Spotify | RSS