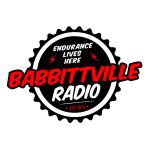 From our Breakfast with Bob: Stay Home Edition show, enjoy this interview with Daniela Ryf
Daniela Ryf is the four-time Ironman World Champion, the five-time Ironman 70.3 World Champion, and a two-time Olympian. After winning in Kona four years in a row, this past October she finished 13th. She joined us from her training camp in Lausanne, Switzerland to chat about her career in the sport, setting the Ironman World Championship course record in 2018 after getting stung by a jellyfish, and what she learned about herself by making the best out of a tough day in 2019.
WATCH the interview on the Babbittville YouTube channel here.



Podcast: Play in new window | Download
Subscribe: Google Podcasts | RSS