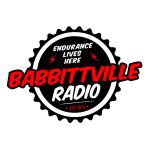 Enjoy this interview from our Breakfast with Bob: Challenge Roth 2023 Edition.
Congratulations to Daniela on her incredible record-breaking victory at the 2023 Challenge Roth! Here is our conversation from a few days before the race.
Daniela Ryf won back to back Challenge Roth titles in 2016 and 2017. She's also the 5-time Ironman World Champion and the 5-time Ironman 70.3 Champion. And she also just won her 8th Ironman 70.3 Switzerland. Daniela joined me to chat about everything that makes Challenge Roth so special.
WATCH the interview on the Babbittville YouTube channel here.



Podcast: Play in new window | Download
Subscribe: Google Podcasts | RSS