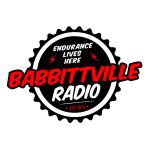 Enjoy this Breakfast with Bob: St George Edition conversation with Daniela Ryf, recorded the morning after she won the Ironman World Championship. 
The champion is back! The last Ironman World Championship that Daniela Ryf won was back in 2018, when she overcame a rough start and lots of doubts to get her 4th title. Yesterday in St George, we all had the pleasure of watching the Daniela that can dominate a race and blow away almost everyone else – her bike split of 4 : 37 : 47 was 23rd fastest overall. Daniela now has 5 Ironman World Championships and 5 Ironman 70.3 World Championships. She joined us the morning after her race for a post-race chat.
WATCH the interview on the Babbittville YouTube channel here.



Podcast: Play in new window | Download
Subscribe: Google Podcasts | RSS