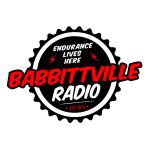 David Goggins is one of the few people on the planet who has one million Instagram followers and follows absolutely no one. That fact alone speaks volumes about the man! This former Navy SEAL went from a 290 pound body builder to an endurance sports legend with a fifth place in his first Badwater 135 across Death Valley and a second place in his first Ultraman Triathlon. At one point David Goggins seemed to be doing a 50 mile, 100 mile, or 24 hour run pretty much every weekend of the year.
His philosophy of life is captured in his New York Times bestselling book 'Can't Hurt Me: Master Your Mind And Defy The Odds' and he joined us after completing the Leadville 100 Trail Race, his first ultra race in over six years, in an impressive 22:55.
You may also like: my in-depth conversation with David Goggins from last October: here.



Podcast: Play in new window | Download
Subscribe: Google Podcasts | RSS