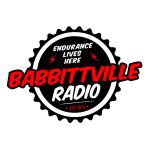 From our Breakfast with Bob: Nice, France Edition: Ellie Salthouse
Ellie has been into triathlon since she was 11 years old and turned pro at 17. In 2013 she was thinking of retiring from the sport but Coach Siri Lindley helped her re-ignite her love for the sport.
Ellie spent a lot of time training in Nice and was ready to have a great race, until mechanical problems on the bike derailed her day. A few weeks later, she had that great race she was ready for, winning Cozumel 70.3
WATCH the interview on the Babbittville YouTube channel here.



Podcast: Play in new window | Download
Subscribe: Google Podcasts | Spotify | RSS