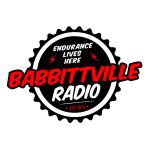 Enjoy the audio from our Breakfast with Bob from Kona pre-race conversation with Heather Jackson
Heather Jackson has been third, fourth and fifth here in Kona and, after finishing 14th in 2018, she is looking to hopefully get back on the podium. Heather talked with us about the lessons she has learned racing here and how she has adjusted her training.
WATCH the interview on the Babbittville YouTube channel here.



Podcast: Play in new window | Download
Subscribe: Google Podcasts | Spotify | RSS