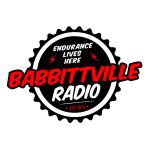 Jarryd Wallace was the Georgia High School State Champion at both 800 and 1600 meters. He was diagnosed with Compartment Syndrome in his shin and, after complications from surgery, he lost his right leg below the knee. Before he had his leg amputated he found a list of track records for amputees and he told his parents that one day his name would be on that list.
It is.
He also reached out to the head of the US Paralympic track and field team and told her he would be on the US team that would be going to London in 2012.
He was.
Jarryd is an amazing young man who looks at the loss of his leg as a gift. Here's my challenge to you: Give a listen to this interview and tell me that you disagree!



Podcast: Play in new window | Download
Subscribe: Google Podcasts | RSS