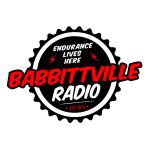 From our Breakfast with Bob: Stay Home Edition show, enjoy this interview with Jesse Thomas.
In his last triathlon before he retired, Jesse Thomas went sub-eight hours at the 2018 Challenge Roth while also running sub-2 : 45 and finishing third. Who else's last race before they retired was a bucket list sub-eight? Not a bad way for the former Stanford steeplechase star, six-time Wildflower champion, and two-time Ironman champion to go out after an awesome ten year career!
WATCH the interview on the Babbittville YouTube channel here.



Podcast: Play in new window | Download
Subscribe: Google Podcasts | RSS