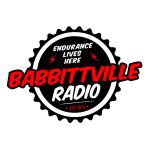 Enjoy this interview from our Breakfast with Bob 70.3 Oceanside Pre-Race Edition.
2022 was lining up to be Kat Matthews' year. She'd qualified for Kona, was successful at the Sub-8 Challenge, and finished 2nd at the Ironman World Championship in St George. But everything changed when she was hit by a car on a training ride in Texas. The last time we chatted, in Kona, Kat was in a neck brace at banged up from the crash, so it is awesome to see her back and even better to talk with Kat about her first race back in a few days in Oceanside.
WATCH the interview on the Babbittville YouTube channel here.



Podcast: Play in new window | Download
Subscribe: Google Podcasts | RSS