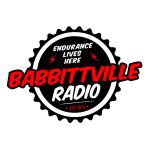 Enjoy this interview from our Breakfast with Bob: Challenge Roth 2023 Edition.
Congratulations to Magus on his incredible victory at the 2023 Challenge Roth! Here is our conversation from a few days before the race.
Magnus Ditlev is the defending Challenge Roth champion. He finished 3rd at the PTO European Open in May, on the heals of an amazing 2022 season, which ended with a win at Ironman Cozumel. Always a pleasure to chat with this talented young athlete from Denmark.
WATCH the interview on the Babbittville YouTube channel here.



Podcast: Play in new window | Download
Subscribe: Google Podcasts | RSS