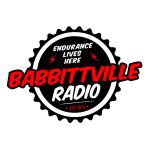 Enjoy the audio from our Breakfast with Bob from Kona pre-race conversation with Matt Russell
Matt's experienced more drama in Kona than most, coming back from a horrific bike crash during the 2017 race to finish 6th in 2018. Where does he draw the emotional energy required to race well here?
WATCH the interview on the Babbittville YouTube channel here.



Podcast: Play in new window | Download
Subscribe: Google Podcasts | Spotify | RSS