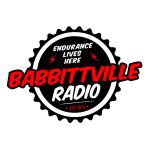 From our Breakfast with Bob: Stay Home Edition show, enjoy this interview with Max Fennell.
An injury ended Max Fennell's promising soccer career. Next up was the sport of triathlon where he became the first African American professional triathlete. After that was a stint on Lebron James' 'Million Dollar Mile' TV show where he was a defender known as 'The Machine.' Max also shared some of his eye-opening experiences living as a Black man in America.
WATCH the interview on the Babbittville YouTube channel here.



Podcast: Play in new window | Download
Subscribe: Google Podcasts | RSS