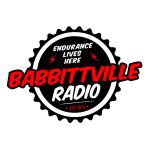 From our Breakfast with Bob: Nice, France Edition: Rudy von Berg
Rudy burst onto the triathlon scene when he won the legendary 2017 Wildflower Triathlon. How long has he been connected to triathlon? Back in 1998, when he was all of five years old, he remembers watching his father race the Ironman World Championship.
WATCH the interview on the Babbittville YouTube channel here.



Podcast: Play in new window | Download
Subscribe: Google Podcasts | Spotify | RSS