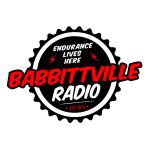 Time for another edition of Talk Story with Bob Babbitt. I'm sharing some of my favorite stories that I've collected from my years in the wonderful world of endurance sports.This week I share a story about 6-time Ironman World Champion Dave Scott.
…..I was standing behind Dave Scott as he signed autographs and chatted with his fans at our Competitor Magazine booth prior to his comeback race, the 1994 Ironman. He was 40 now but certainly didn't look it. From the lines that stretched from the expo area in the King Kam Hotel out into the lobby, it was obvious that "The Man" had lost little in the way of popularity even though it had been seven years since his last Ironman victory and five since his last Ironman. Dave Scott does not simply sign autographs. Nope. The big guy likes to know the people he is signing for. He asks about you, about your family, about your ancestors, about your dog, about your dog's ancestors and about that great sand castle you built back in the third grade……
You may also like….LISTEN to Dave Scott talk about his 1994 Ironman. 



Podcast: Play in new window | Download
Subscribe: Google Podcasts | RSS