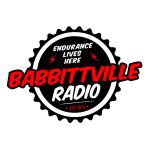 Introducing a new feature for Babbittville Radio: Talk Story with Bob Babbitt. I'll share some of my favorite stories that I've collected from my years in the wonderful world of endurance sports.This week it's Hope: a story about double amputee Rudy Garcia-Tolson at Ironman Arizona…
For the first-timers, this day in the desert will be a serious leap of faith. They are scared—and
with good reason. In a few minutes they will dive into cold, murky water and attempt to finish
140.6 miles before midnight. The tension that was so thick just moments before has all but disappeared.
Fear and doubt have been replaced with calm. "If this young man thinks he can do this," they say
to themselves, "why can't I?" Rudy brings hope, and they bring undying support…..



Podcast: Play in new window | Download
Subscribe: Google Podcasts | Spotify | RSS