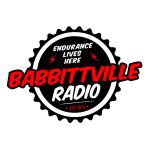 Babbittville Classic Rewind: Chrissie Wellington 2008
This interview with Chrissie Wellington is from June of 2008, about eight months after she won her first Ironman World Championship title in Kona, Hawaii. Paul Huddle and I had a blast chatting with this amazing young woman. By the time she retired in 2011, she had won four Ironman World Championship titles and had gone undefeated in Iron distance racing.
Read more about our Babbittville Classic Rewind series here.



Podcast: Play in new window | Download
Subscribe: Google Podcasts | RSS