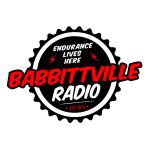 Enjoy this interview from our Breakfast with Bob 2023 Edition.
It has been 40 years since Ironman legends Dave Scott and Scott Tinley put together a classic battle and had the closest finish in the history of the men's race at the Ironman World Championship back in 1983. At the end of the day only 33 seconds separated them and even Dave Scott admits that if the race was another few hundred yards, Tinley would have caught him. In this epic interview Dave shares his opinions on the the Ironman World Championship moving to Nice for the men this year -not a big fan- plus his thoughts on the running times in Kona. Every time I get the opportunity to chat with 'The Man' I learn something new!!
WATCH the interview on the Babbittville YouTube channel here.



Podcast: Play in new window | Download
Subscribe: Google Podcasts | RSS