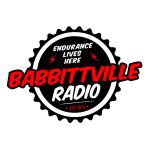 Enjoy the audio from our Breakfast with Bob from Kona pre-race conversation with Lionel Sanders
Lionel Sanders is only one of our favorite triathletes on the planet. Watching him limp his way to a 2:51 marathon in Kona in 2017 while taking second place to Patrick Lange said a ton about his toughness. From 2013-2018 he did 66 races and had 58 top threes. In 2019 Lionel dealt with injuries and raced way less than usual, which could be a good thing for him on race day.
WATCH the interview on the Babbittville YouTube channel here.



Podcast: Play in new window | Download
Subscribe: Google Podcasts | Spotify | RSS