What a great party! Over 150 people joined us at our Challenged Athletes Foundation headquarters on Sunday, March 8th to honor the Ironman Class of 1980, to kick off the 2020 triathlon season, and to remember two amazing people we lost in 2019: Mike Levine and Mike Plant.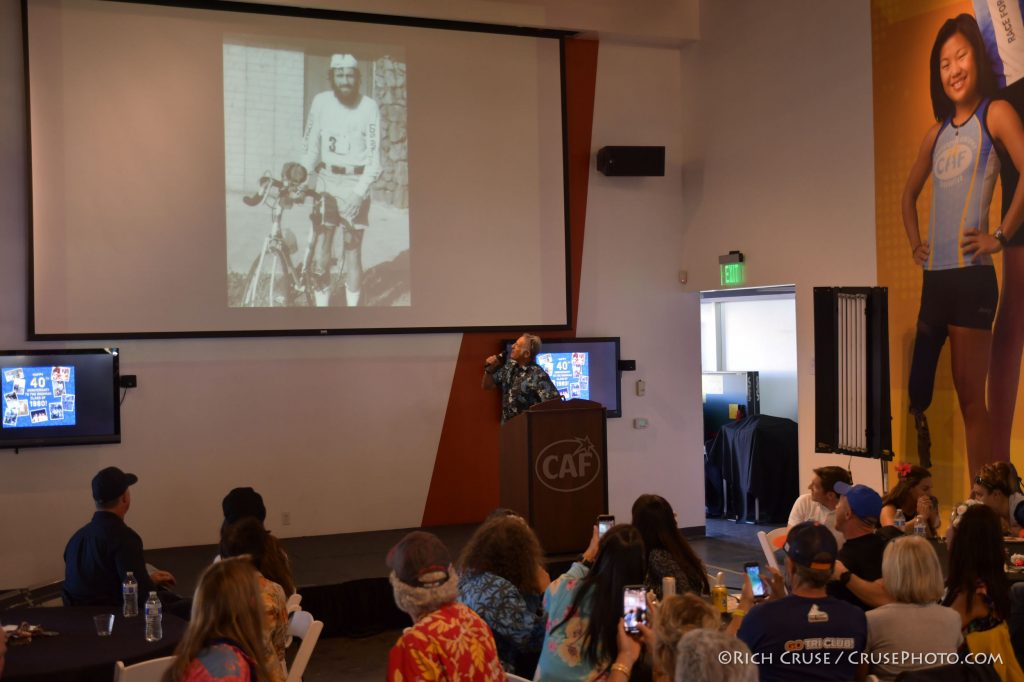 It was a total blast to have Ironman Champions Linda Sweeney, Kathleen McCartney, Scott Tinley, Paula Newby-Fraser, Michellie Jones, and David Bailey join us on stage to honor myself, Rick Kozlowski, Ned Overend, Dennis Hearst, Kurt Madden, John Howard, and Chuck Neumann with their awesome Class of 1980 Letter Sweaters!
Also in attendance were NBA legend Bill Walton, CAF co-founder Jeffrey Essakow, coaching legend Bob Larsen, Ironman Hall of Famer Julie Moss, and so many more amazing members of our triathlon family.
The San Diego Union Tribune did a great feature on the get together and FOX Sports San Diego and KUSI TV were also in the house.
A huge thank you to Events.com for sponsorship of the event, to the Tri Club of San Diego, who unveiled their new TCSD Mercedes Van, and to everyone who took time out of their Sunday to join us to celebrate the greatest sport on earth!
Then and Now…
Read more about my first Ironman in 1980 here:
Check out the results from the 1980 Ironman….