2020 Year in Review: Celebrate the Little Things
As we look back on 2020 and the havoc of this horrific pandemic, for me, the words of cycling legend Davis Phinney from our Endurance Awards Gala many years ago resonate more than ever. Here was a guy who had been one of the world's best cyclists and, because of the ravages of Parkinson's disease, he couldn't button his own shirt and his hands shook as he spoke. He stood on stage that night in front of 500 endurance sports lovers and bared his soul. So many of the people in that room had no idea Davis had been diagnosed with Parkinson's. He spoke about how the disease had taught him patience and to celebrate the little things in life. "When the toast comes up and it's not burnt, that's a cause to celebrate," he insisted.
After nearly a year of the pandemic, we all can identify with Davis. We have had to be patient and understanding, and at the end of the day, we have learned to celebrate all things big and small. A smile even under a mask is still a smile. An air hug, a fist bump, or an air five still feel great.
Hopefully we'll be back together doing all of the sports we love sooner rather than later, but as we look back at 2020, there are certainly moments to celebrate. Here are a few that stand out to me:
Chris Nikic is at the top of my list for becoming the first Down syndrome athlete to complete an Ironman, which he did at Ironman Florida in November. The best part of that accomplishment? When we were at Challenge Daytona in early December, there were three Down syndrome athletes racing the sprint triathlon. Chris showed that it could be done and now others are following his lead. I LOVE that!
Jan Frodeno, three-time Ironman World Champion, course record holder, and 2008 Olympic gold medalist, not only did an indoor Ironman in 8:33:29, he raised over $250,000 for charity along the way. I always refer to triathlon as a small sport with a huge heart. And Jan exemplified that in this event.
Lionel Sanders set himself a new goal to work toward, and broke the Canadian one-hour record on the Velodrome.
From a Challenged Athletes Foundation perspective, we found a lot to celebrate as well. We raised over $2.4 million dollars through our Community Challenge, and as a group swam, ran, biked, and rolled over 200,000 miles. We created two awesome virtual shows: Heroes of Sport and Celebration of Abilities, and did 75 Zoom interviews with our awesome athletes for the newly-created Challenged Athletes Live.
Paralympian Oksana Masters and rising star Lera Doederlein joined me on Challenged Athletes Live for an engaging conversation. Oksana and Lera are representing the first-ever CAF Women's Handcycling Team. Both Lera and Oksana compete at the highest level of the sport and are changing the face of women in the cycling and athletic world.
Challenged athletes Mohamed Lahna, Andre Kajlich, and Lucas Onan cycled and scrambled from the lowest point in South America to the highest.
Lance Weir became the first quadriplegic to handcycle over 200 miles in one day on a recumbent tandem.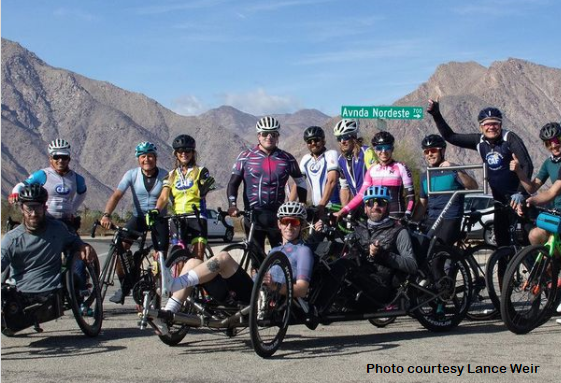 Long-time triathlete and Ironman Chattanooga finisher Christina Easler was hit by a truck while out training on her bike in 2018 and paralyzed from the waist down. She received a handcycle from CAF in 2019, and in April 2020 she completed her first sprint duathlon since becoming paralyzed. Christina went 1.5K in her everyday chair, 20K on her handcycle, and finished up with a 5K in her everyday chair. Here's my Medal Monday shout out to Christina…
View this post on Instagram
I guess you could say that I've always been a glass overflowing type of guy who looks at obstacles and sees opportunities.
2020 was the perfect example.
In 2019, we did Breakfast with Bob from the Boston Marathon, the New York City Marathon, the Ironman 70.3 World Championships in Nice, and from Kona at the Ironman World Championship.
In 2020, we couldn't do any of those, so instead we set up a home studio (see photo at the top) and did a series of Breakfast with Bob – Not Quite – Kona Edition Zoom interviews with the world's greatest endurance athletes, and it was awesome.
View this post on Instagram
We were still able to do a series of Babbittville Radio interviews on XTRA 1360 Fox Sports San Diego and our podcast outlets.
And in early December, we took Breakfast with Bob to Challenge Daytona and did 58 in-person pre-race interviews over four days, and were able to witness one of the most important days in the history of our sport as the Professional Triathletes Organization anted up $1.15 million dollars and put together an epic day of racing at the PTO 2020 Championship that brought together the greatest triathletes from both short and long distance. Plus, the age group events over that weekend showed that triathlon can succeed while following COVID-19 protocol.
Here's to more racing and more fun as we head into 2021. Can't wait to see you at the races again, soon – and we can all celebrate.
As we close out the year, I want to send a huge thank you to all of you who have subscribed to our YouTube Channel, our Newsletter, and follow us on Facebook, Instagram, and Twitter. It is a pleasure to have so much great company!
Here's a look at some of your favorites from 2020….
Most Viewed on YouTube
5. Sebastian Kienle: Breakfast with Bob at Challenge Daytona
4. Vincent Luis: Breakfast with Bob at Challenge Daytona
3. Tour de France Champion Geraint Thomas
2. Jan Frodeno: Breakfast with Bob – Not Quite – Kona Edition 2020
1. Lionel Sanders: Breakfast with Bob at Challenge Daytona
Most Popular Radio Interviews
5. Shoba Murali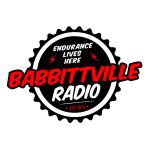 Shoba Murali is the Co-Founder and CEO of UCAN. As with a lot of companies, at the beginning there was no plan to create a business. The goal was to create a type of food product that would help save a young boy named Jonah's life. The next thing you know, elite runner Meb Keflezighi, and a number of collegiate and professional sports teams were adopting UCAN as their secret weapon. The creation of UCAN is an amazing story showcasing the power of doing the right thing. LISTEN HERE
4. David Bailey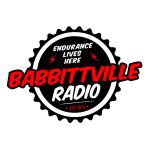 David Bailey was on the very top of the motocross world when he was paralyzed in January of 1987. He came back from that tragedy to have three epic battles in Kona with Navy SEAL Carlos Moleda in the handcycle division. In this conversation David takes us through his journey to the very top in two incredibly unique sports. LISTEN HERE
3. Katie Zaferes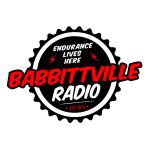 Katie Zaferes was invited out to the Olympic Training Center in Colorado after finishing her collegiate running career at Syracuse. Her first day there was January 14, 2013. In a very short period of time she went from not being able to click into her pedals to becoming a 2016 Olympic Triathlete. After winning four of eight WTS races in 2019 plus the Grand Final, Katie finished the year ranked number one in the world. She is also the defending Super League Champion! LISTEN HERE
2. Ben Hoffman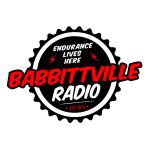 Ben Hoffman has won seven Ironman titles in his career and is coming off what just might be his best season yet with his third win at Ironman South Africa, a fourth place in Kona, and a second place at Ironman Florida in 7:48:29, with a 2:36:09 run. In this conversation we chat about his running improvement since he started working with Ryan Bolton, his support of the Pro Triathletes Organization, his friendship with Sebastian Kienle, the lessons he learned from racing – and getting injured – at Cape Epic, and the beauty of fatherhood. LISTEN HERE
1. Patrick Lange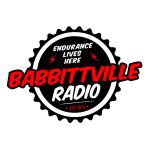 Patrick Lange is the two-time Ironman World Champion and the course record holder for the marathon. This past October he pulled out of the race during the bike ride with a virus. We chatted about his career, dealing with the disappointment of having to pull out of Kona, and his goal to win again in 2020. LISTEN HERE
Most Viewed on Instagram
5. Day 1 Breakfast with Bob at Challenge Daytona
View this post on Instagram

4. Lionel Sanders 2019 Challenge Daytona
View this post on Instagram

3. Paula Findlay: The One to Beat
View this post on Instagram

2. Vincent Luis: Lessons Learned
View this post on Instagram

1. Outkicked By a 14 Year Old
View this post on Instagram