I originally wrote The Puzzle in 2008, after Craig Alexander won his first Ironman Triathlon World Championship title.
The pieces are small and scattered all over the jagged emptiness of the Big Island lava fields. The edges have been blasted to bits by the hellacious winds that can, at different times of the day, help you, frustrate you… or destroy you.  The colors of the pieces now blend together after being scorched off by the mid-day sun, just like the runners who dismount their bikes and head out for a marathon with triple figure temperatures smacking them right between the eyes.
Mix in food poisoning, jet lag, cramping, a forearm shiver to the goggles, a penalty on the bike, a mechanical, missing a special needs bag, a stomach not able to assimilate all of those thousands of calories in one hundred degree heat, and you're one step closer to solving the Ironman puzzle.
Kind  of.
Craig Alexander is a newcomer to the wonderful world of Ironman racing. His maiden voyage was in the spring of 2007 in Australia where he spent the day learning a tad about how to pace the body and fuel the machine for eight hours of racing.
The next step was The 2007 Ford Ironman World Championship where he took second to Chris McCormack last October in his first trip to Kona. He trained with McCormack when the two were younger and had watched from his home in Australia as this guy who had won every event he set his mind on, continue to crumble in Hawaii. McCormack dropped out the first time out, walked the course year two and dropped out again year three. "Chris told me that he thought he was jinxed or cursed on that course," remembers Alexander. "I told him that he's not jinxed there, it's just the hardest race with the toughest competition. You can't compare winning in Kona to winning another race. It's like winning a pre-season football game compared to winning the Super Bowl. When the stakes are higher, when everyone is there, the day and the preparation have to be spot on. It's a jigsaw puzzle and it's difficult to get it right."
Craig Alexander, his wife Neri and his 3 ½ year old Lucy make training a family affair.  January, February and March are spent training at home in Australia. "I train like I'm doing an Ironman without doing one," he admits. Then he moves on to some 70.3 races with the deepest fields to make sure his speed is still there and that he is going up against the very best. During his long runs, Neri will ride the bike with the Burley trailer on the back for Lucy and they'll set up aid stations for daddy along the way. During the summers Boulder, Colorado has become his base and then a month before the Ironman in October he heads to Kona to train on the course. Two times while he was training in Kona leading up to the race, he rode 100 miles and then got off the bike and ran 20. He was able to maintain 6:00 minute pace and did the 20 milers in two hours.
Looking back on the 2007 race, he questioned the way he ran the marathon, even though he took second and ran 2:45:13 off the bike. "Last year I had beaten Macca (Chris McCormack) a couple of times during the season," he remembers. "I beat him in St. Croix by five or six minutes. But when we came out of transition last year in Kona, he took off fast and got onto the road before me. Chris likes to run from the lead and doesn't like anyone running on his shoulder. He showed championship qualities by getting out early and going off the front. I felt I could have gone out with Chris, but I was conservative and went out easier." Up in Boulder, Alexander ran into Dave Scott, the six time champion, and asked him for some advice on running tactics for this year. First he told 'The Man' his goal pace for the marathon. "Dave was like, 'if you come out of the Natural Energy Lab (10K to go) with someone on your shoulder, then you need to think about tactics. But if your plan is to run a 2:36 marathon and average 6:00 minute pace, then go out at 6:00 minute pace. Don't hold back for a second. Run… your… pace.' "
That was what Craig Alexander had spent 12 months training to do. "I felt 2:36 was something I could run if the conditions were right. If you shoot for the stars you might land on the clouds. It's important to set the bar high." He felt that, after somewhat mellow conditions on the bike course since 2004, this year might be a howler. He was right. He also knew that Faris Al-Sultan, the 2005 champion, and Normann Stadler, the 2004 and 2006 champion, would certainly be factors after dropping out in 2007.
"I had to be ready to ride hard and then still get off and run fast," he says. There were 20-30 guys together out of the water and then the wind and the pace cut the lead group down bit by bit. 16-17 were together at Waikoloa, 10 at Kawaihae and then a group of five with America's Chris Lieto, Denmark's strong boy Torbjorn Sindballe and Spain's Eneko Llanos pushing at the front.
When Chris McCormack, the defending champion who ran 2:42:02 last year, dropped out with a mechanical, the magic arrow was pointing Craig Alexander's way. The best runners appeared to be Cameron Brown, the seven-time Ironman New Zealand champion who has two seconds and two thirds in Kona, Germany's Timo Bracht and Eneko Llanos. Alexander had recently run a 1:13 half marathon at the end of a 70.3 race in Muskoka, Canada on a hilly course. He would be tough to beat in the marathon. "I could see Faris and Normann up the road only two or three minutes on the way back to town on the bike and I felt that wouldn't be enough," he admits.
It wasn't.
He stayed patient during the early part of the marathon and the others came back to him. That's what happens when you're clicking off 6:00 minute miles one after another. By mile 16, just before heading into the Natural Energy Lab, he took the lead. "I saw a thermometer when we went into the Natural Energy Lab and it was 108 degrees," he says. "On the way out of the lab you see all the guys chasing you and you get to run a slide rule over the competition. The math was working in my favor."
He had a 3 ½ minute lead with about 1 ½ miles to go. Now it was time to savor the moment and to think about his family. Neri is pregnant with baby number two and Lucy and Neri have been with him every step of the way. Finishing his workouts each day in Kona, he and Lucy would head to the pool and play. That made all the hard work worthwhile. "People lose their heads that last week leading into Ironman," he continues. "With my family around me, we really try to keep it fun. "
As he crossed the line, his daughter Lucy, with her Alexander the Great shirt on, ran and tackled him and he tumbled to the ground knowing that the biggest prize in the sport belonged to him.  He was the Ford Ironman Triathlon World Champion.
The next morning at 6 am Lucy came barreling into the bedroom, jumped on the bed and gave daddy a big hug. "Mommy and I are so proud of you," she said. "You did that whole big race all by yourself!"
Yep, daddy put that whole big Ironman puzzle together, Lucy. But he couldn't have done it without you.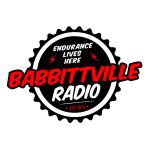 YOU MAY ALSO LIKE….
In this Babbittville Radio interview, I chat with Craig Alexander about his legendary career. LISTEN HERE.