At the 1987 Ironman World Championship, the growing rivalry between Dave Scott and Mark Allen played out in dramatic fashion in the lava fields after the two greats left T2 together. Allen led late into the run, but faded hard, and Scott passed him to get his 6th title. Heading into the 1988 race, we awaited a rematch, but it was not meant to be: Dave Scott pulled out with a knee injury, leading most to assume the race was Mark's. But the island had other ideas. Mark flatted twice, and despite putting in a day's best 2:57:38 marathon, finished 5th.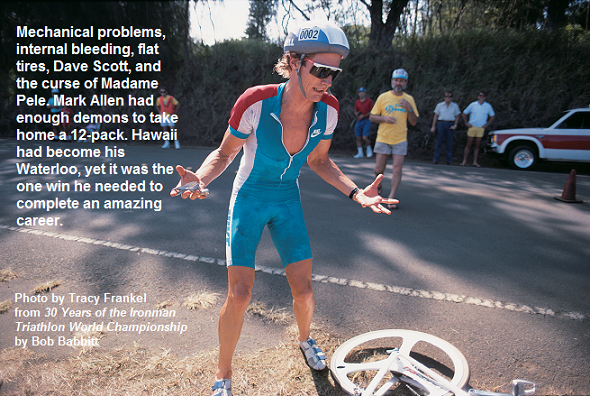 In the end, it came down to Scott Molina and Mike Pigg, with Molina digging deep in the later stages of the run to hold off Pigg and get his long-sought World Title.
For the women, it was a historic performance for Paula Newby-Fraser, proving her win in 1986 was not a fluke, and stamping her name on the course with authority: finishing 30 minutes after Scott Molina, 11th overall, in 9:01:01, and beating her own Iron Rival, Erin Baker.
From our Kona Countdown: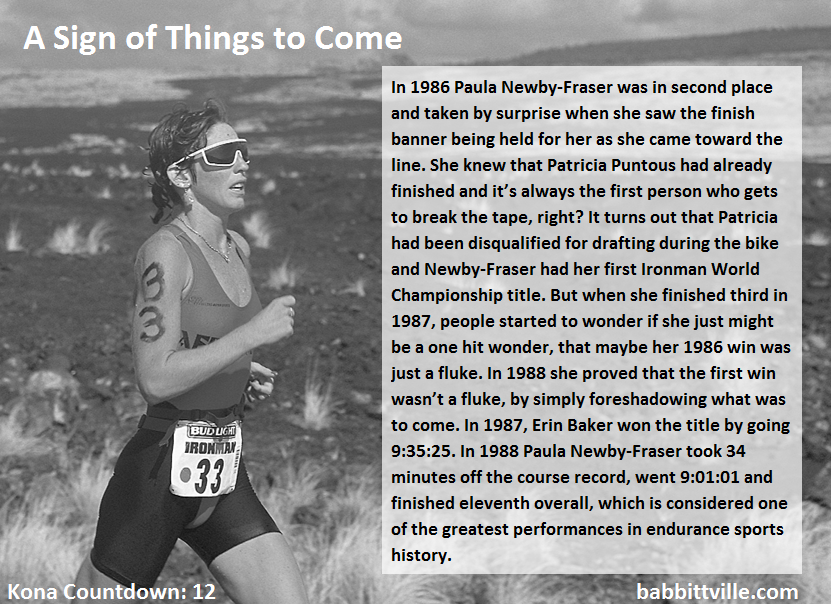 From my Ironman story in our November 1988 issue of Competitor Magazine….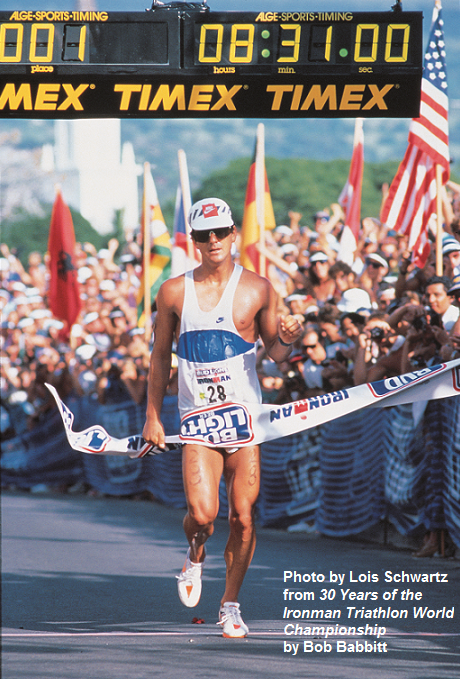 For Scott Molina, his win at the 1988 Ironman symbolized redemption, a return to the top of his profession.
"My attitude had deteriorated for a lot of reasons," he confessed. "I wasn't burnt out. I think I was over done, over cooked, over triathlonized. I had a bad spell there for a while. I always wanted to win this race so I figured I'd give it one more try. After I had that poor race at Cologna I thought 'this is not the way I want to be remembered.' That's when I finally got my act together."
It was a helluva act. The guy proved he can go long, under any conditions, with the best in the business. He didn't exactly terminate his competition, but he did outrace 'em. He felt he was slipping away from the sport that he deeply loved, so he did what all superstars do. He went out and won the biggest race in his sport. He was, as Kenny Glah said beforehand, "the unknown factor."
Now he's something much more. He's the winner of the Ironman.
1988 Results and Prize Money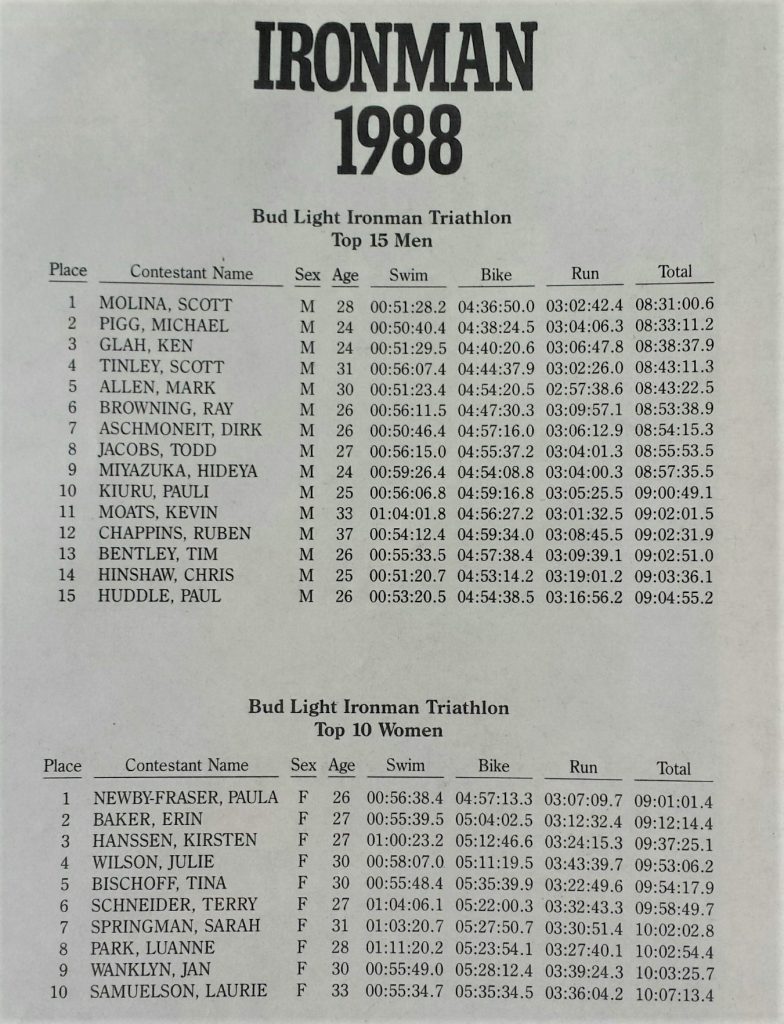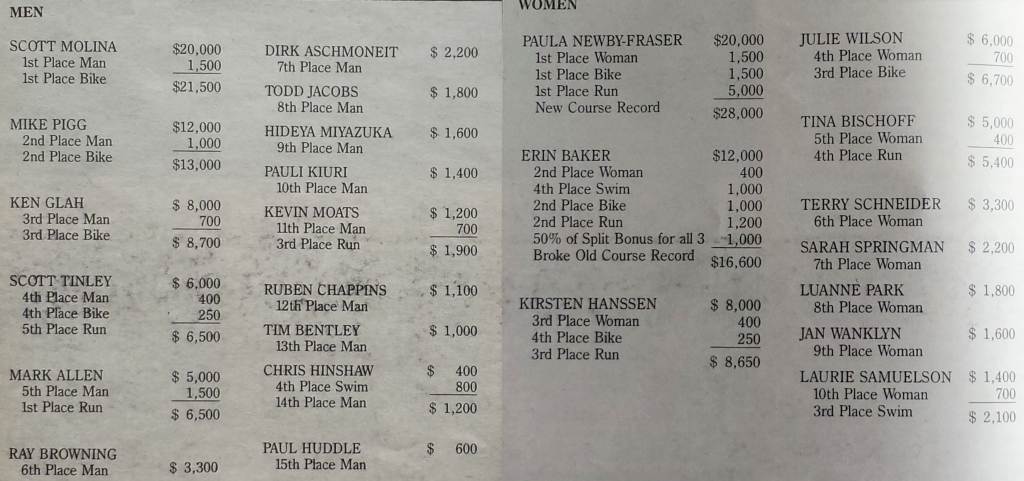 You May Also Like….
Babbittville Radio interviews related to the 1988 Ironman:
Scott Molina on his incredible career and training and racing the best.
Paula Newby-Fraser on her Hall of Fame career 
Todd Jacobs, 8th in 1988, on his birds-eye view of the Big Four