I was a PE teacher at a small private school in San Diego when I first met Mike Plant, the creator and founder of Running News which later became Running and Triathlon News. When I mentioned to him in the early 1980's that I was putting on an Ironkids Triathlon at our school and that he might want to come and write about it for his newspaper, he told me that I should write it up.
I told him I had no background in writing but that I'd give it a try. He liked what I wrote and encouraged me to not only write more, but to let my my imagination go wild and get creative. That led to 'The Running Wino' the 'Old Fart of the Month' and the 'Reverend Campagnolo, Minister of Triathlism'. He didn't care if I ruffled feathers or wrote something that might not be considered politically correct. "Have fun and I'll take the heat," he would tell me over and over again. "If people are writing letters either liking or not liking what you write, it shows they are passionate about the topic you are writing about. We are all about passion."
That was a lesson I never forgot. When Running and Triathlon News went out of business in April of 1987, which was years after Mike had moved on from the business, Lois Schwartz and I launched Competitor Magazine and the lessons we learned from Mike served us well.
Mike believed in me way before I believed in myself and I will never forget his kindness. Ironically he just wrote an article on me for the latest edition of Triathlete Magazine and in the magazine there was a photo of me from a triathlon back in 1980 that I had never seen before. I reached out to Mike last week to thank him for the article and to get a copy of the image.
I didn't know at the time that Mike was gravely ill and would actually pass away on my birthday, May 5th. Mike Plant was the person who gave birth to my career and for that I will always be eternally grateful.
Mike was a great man of passion who touched thousands of lives and always lived on the positive side of the street.
I have a hard time believing he is gone.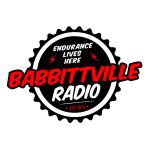 Listen to an interview with Mike we recorded in March of 2015 here
At the USA Triathlon Hall of Fame Awards Gala in Tempe, Arizona, I was asked to talk a little bit about the huge impact Mike made on our sport and on me.
A memorial fund has been created in Mike's honor with the Crohn's and Colitis Foundation: here