Triathlon's Big Four: Dave Scott, Scott Molina, Mark Allen, and Scott Tinley
For our October, 1987 issue of Competitor Magazine we featured the four triathletes who dominated triathlon's grand era of the 80's, particularly the showcase races in the Fall. Between the the four of them, they had won seven Ironman World Championships, five Nice Championships, two World's Toughest titles, and every USTS National Championship through 1986. Dave Scott would win the '87 Ironman, and Scott Molina won it in 1988. And then Mark Allen would go on to win the Ironman in 1989, and bring another 6 Ironman World Championships to their list (along with another five Nice Championships).
Throughout the years, I've had the pleasure of interviewing The Big Four more times than I can count.  We've put together a collection of a few Babbittville Radio interviews with Molina, Tinley, Scott, and Allen. Enjoy!
Scott Molina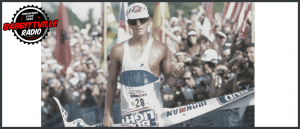 Scott Molina was nicknamed 'The Terminator' and during his triathlon career he won 104 races including 50 USTS events, two World's Toughest titles, plus a huge win at the 1988 Ironman Triathlon World Championship. We chatted about his long training partners and fellow legends Mark Allen and Scott Tinley, the athlete who would displace him as the king of the USTS Series, Mike Pigg, plus his high school buddy and training partner Bob Roll. Molina talked about the transition from a guy trying to make ends meet while coaching swimming, going to school, working in a liquor store, training and racing and working at K-Mart flipping burgers in Pittsburgh, California to a sponsored pro on Team JDavid training with the best in the world every day of the week.
Scott Tinley
Scott Tinley is a two-time Ironman World Champion who joined us to chat about getting into the sport in the 1970's, traveling the world as the sport was starting to catch on, and training with fellow legends Mark Allen and Scott Molina. The story of the USTS race in Atlanta is one of my all-time favorites!
You may also like… Scott Tinley at the 1985 Ironman
Scott Tinley and Dave Scott had a classic race in Kona in 1983, that came down to just 33 seconds…
Dave Scott
When you ask six-time Ironman World Champion Dave Scott a question, always expect an honest answer. We chat about the 20th anniversary of his fifth place finish at the age of 42 in Kona in 1996 and his thoughts on the overload of long distance racing that is hurting today's pros.
You may also like… Talk Story: The Signature Style of Dave Scott
Mark Allen
When we launched Babbittville Radio in August of 2014, we couldn't think of a better guest to kick things off than The Grip, Mark Allen. This remains one of our favorite Babbittville Radio interviews, and like all Mark Allen interviews, it is a classic.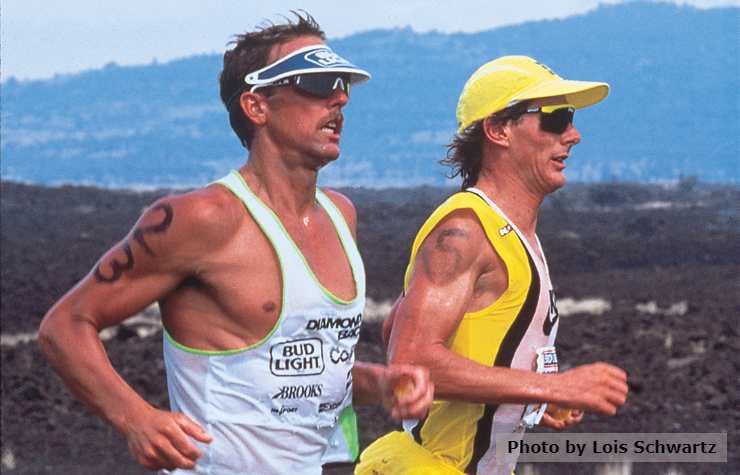 Six-time Ironman World Champion, Mark Allen joined us as our first guest on our newly-launched Babbittville Radio. "The Grip" went through his career for an amazing hour-plus interview.
"It was my first Ironman in October of 1982 and I remember catching Dave Scott on the bike on the way back from Hawi. I was really excited to be with the best guy in the sport and said something like, 'Hey Dave, when we're done with the bike ride, want to go for a run?"
And in our most recent Babbittville Radio interview with Mark, we focused on his epic year in 1989…
In 1989 Mark Allen had one of the greatest years in the history of the sport. He won the Nice Triathlon, an event he ended up winning 10 times, he won the Ironman World Championship for the very first time in a classic battle with six-time Ironman World Champion Dave Scott, and he won the first-ever ITU World Championship in Avignon, France. With the Ironman 70.3 World Championship coming to Nice this fall, it was the perfect time to have 'The Grip' on with us.
We'll leave you with this classic sound bite from Scott Molina on training with Mark Allen in 1989….
…just that bloody good

Watch more interviews with The Big Four on the Babbittville YouTube channel here.