2018 is the 40th anniversary of the Ironman World Championship, and I'm looking back at each of my years at the Hawaii Ironman, starting in 1980 on the island of Oahu. I missed the first two years, 1978 and 1979, but since 1980, I haven't missed a World Championship. Every Friday, I count down each year – from my experiences as a participant in the early 80s, to my early years covering the event as a journalist, through my many years covering the race at Competitor Magazine and publisher of the official race program, to the early days of the Ironman LIVE broadcast, and on up to the launch and continuation of the Breakfast with Bob show.
You can follow along on Facebook, Instagram, and Twitter, and catch up here…
Part 3: 2000 – 2009
2000
2000 was a great year for rivalries.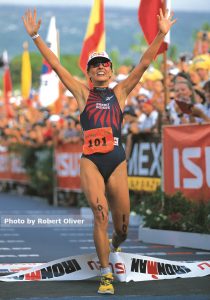 In the men's and women's pro races, we saw battles between multiple-win champions, and some second place finishes that left the fires burning for that top step. Natascha Badmann threw down a 5:06:42 bike to beat defending champion Lori Bowden, 9:26:16 to 9:29:04, and get her second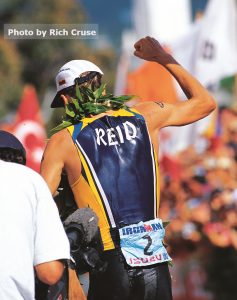 World Championship title. 
Peter Reid also got his second title, beating training buddy Tim DeBoom by just 2:09. That two minutes would haunt DeBoom for the next 12 months.
As for Reid, here is what he had to say about his second victory:
"This was the toughest race I have ever done. In 1998, everything went right for me all day long and I was able to enjoy that last magical stretch down Ali'i Drive. This year, I didn't even see Ali'i Drive. All I wanted was to see that white line at the finish and to see my feet across it. I crossed that line, and I was completely worked. There was nothing left. It's a great way to finish the Ironman, because it makes you realize how hard this race really is. It was a fight all the way to the finish."
2000 had, in my opinion, one of the greatest rivalries and battles in Ironman history. The IronWar between David Bailey and Carlos Moleda. The motocross star and Navy SEAL went head-to-head three years in a row in the handcycle division at the Ironman World Championship, with Carlos winning in '98 and '99.
The tables turned in 2000, when, as David tells us, he had to dig deeper than ever before to answer the question: How Bad Do You Want It?
Read more about David and Carlos here
Watching Carlos and David's race unfold out on the Queen K Highway in 2000 was epic. These show the crucial moments out of the Natural Energy Lab when David caught and passed Carlos…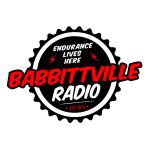 At 40 minutes into this awesome interview with David Bailey, we talk about the critical moments in the 2000 race, including the significance of the Natural Energy Lab
2001
With the event taking place just a month after the attacks of 9-11, the pier could not be used in 2001, so some course changes were required. T1 was moved to the King Kam parking lot and T2 was moved to the Old Airport. Making 2000 the last year for T2 to be out at Keauhou.

2002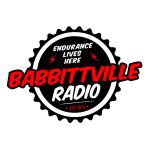 For more from the 2-time Ironman World Champion, enjoy this in-depth interview with Tim DeBoom
2003

2003 was the 25th anniversary of the Ironman World Championship, and it was also my 25th Hawaii Ironman, starting back in 1980 on Oahu. Here's a little bit of what I wrote about the event in the race program….
While the race has changed a lot over the years, in important ways it really hasn't changed at all. Look at the faces of the 15 brave souls who stood on the starting line at San Souci Beach in 1979 (above) before the second-ever Ironman. Some were there to win, most were just there to finish.
Just like every Ironman participant since, they spent the day alone with their thoughts, most likely trying to understand why they felt the need to push themselves way beyond where they'd ever gone before.When John and Judy Collins created the Ironman 25 years ago, they had no idea that it would stand the test of time. But it did. And so did the Ironman trophy they are holding.
Why? Because it represents who we are and why we do it.
To do the Ironman, you have to be strong and tough and durable. You have to be able to handle wind, heat, rain, and anything else Madame Pele might throw your way.
Plus, like our little guy, you have to have one more essential quality. Notice the hole in his head?
You have to be just a little crazy.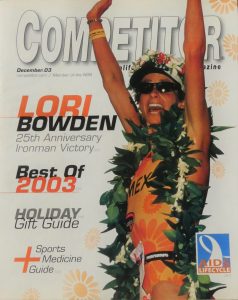 The 2003 Ironman, for me, was a year of great drama behind the scenes.
Lori Bowden hadn't won the Ironman World Championship since 1999 and had never beaten Natascha Badmann, the four-time champion. Bowden's estranged husband Peter Reid had retired from the sport of triathlon late in the summer of 2002 and didn't know if he'd ever race again. Then came October 18th……..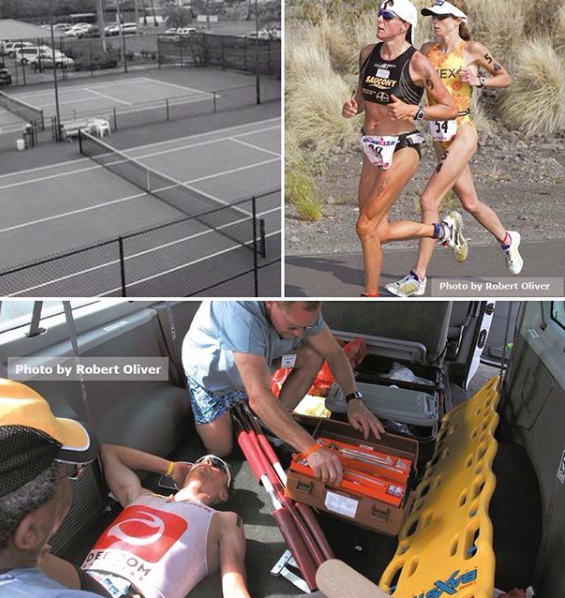 2003 was the first year of IronmanLive and the live webcast of the race. My radio show co-host Paul Huddle and I were tasked with hosting the broadcast. Year one of a live webcast, from the technologically remote Big Island was as you might expect, rocky. Huddle and I sat in an empty meeting room at the King Kam hotel, looking at a single small monitor, narrating whatever live shot we were given. At one point, all the live shots were down, and all we had on our monitor was the stationary camera shot of the tennis courts at the hotel. "So, Huddle, what do you think is going on out on the race course?" We did have live coverage of the head-scratching run battle in the Natural Energy Lab of Lori Bowden and Nina Kraft. When Bowden, one of the sport's greatest runners, holder of the marathon record at Kona, caught Kraft, we all assumed that would be it, Check, please! But not so fast. Kraft started surging on Bowden. I remember Huddle and I going "Can you believe this, she's surging on Lori?" Lori ended up holding her off, and captured her 2nd Ironman World Championship title. Her rival Natascha Badmann ended up in 2nd place. I'll leave the rest of the Nina Kraft story for 2004.
Another dramatic scene Huddle and I watched unfold on our little monitor was that of two-time world champion Tim DeBoom struggling late on the run and ending up in the back of a medical van. It would later be revealed that Tim was passing a kidney stone. Do Ironman athletes know how to hurt? Ah, yeah.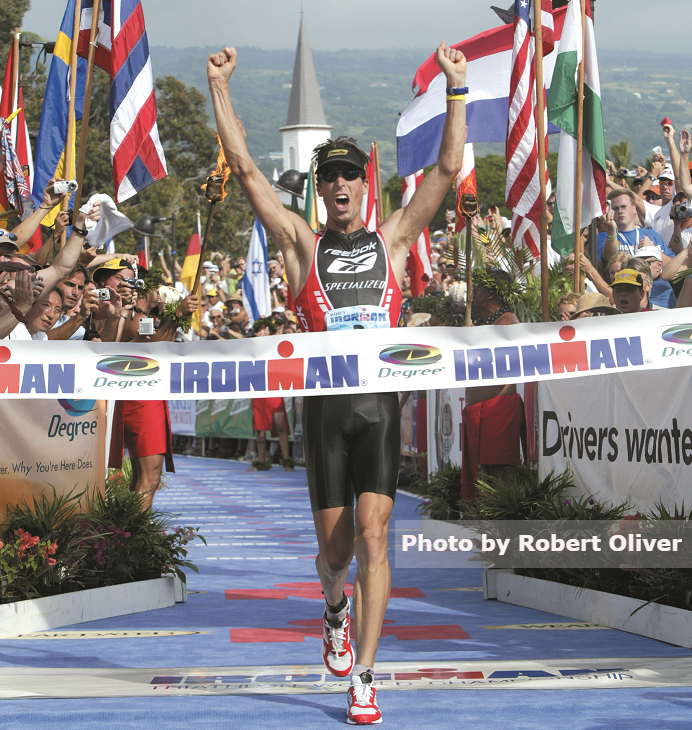 Peter Reid thought he had lost his love of the sport, but found it again in 2003, and crossed the finish line on Ali'i Drive once again in first place. But 15 weeks prior to that, Reid was out of shape and riding his motorcycle on the roads where he once trained on his bike. A friend who had grown tired of watching Reid spiral downward, confronted him with Mark Allen's "18 Weeks to Your First Ironman" training program and encouraged him to find the old Peter Reid again. Already three weeks behind, Reid buckled down and spent the next 15 weeks losing 25 pounds and regaining his sense of self and his passion for racing.
Though no longer a couple, both Lori Bowden and Peter Reid experienced great joy savoring their victories at the finish line, but most of the memorable drama of 2003 happened far away from the spotlight of the carpeted, flag-draped, raucous stretch of Ali'i Drive.
2004
More from 2004, from our Kona Countdown in 2006, I wrote about Natascha Badmann and the 2004 championship…
A Winning Smile
People sometimes don't think of all the ramifications of PED use. Not so much on the athlete who cheats, but on everyone else. Back in 2004, Germany's Nina Kraft won the Ironman with four-time Ironman World Champion Natascha Badmann an unbelievable 17 minutes back in second place. Kraft's behavior was strange that week. At the pre-race press conference, she was bundled up like a mummy and shivering. Did she have the flu? Maybe the third place finisher from 2003 won't be a factor this year, I thought.
When she crossed the line that day with her huge win, there seemed to be no joy surrounding her victory. Her head was down and she never smiled.
Later we found out why. Nina Kraft became the only person in Ironman World Championship history to win the race, test positive for drugs, and have her title taken away. She admitted that she felt so much pressure to win that she resorted to EPO.
Besides leaving a black mark on the sport and ruining her own career, how about poor Natascha Badmann of Switzerland who, despite now being a five-time champion, certainly didn't feel like one. She didn't get to break the tape or wear the traditional wreath or speak at the awards ceremony. To me that was oh so wrong.
So what did we do? The Ironman sent her trophy to me in San Diego along with a winner's wreath and the finishing tape and, on stage at our Competitor Magazine Endurance Sports Awards in February of 2005, with 500 attendees giving Natascha a well-deserved standing ovation, we recreated the Ironman finish on stage so that the woman whose smile and infectious joy always lit up an entire island, could finally have her very special moment in the sun.
Natascha Badmann is now a six-time champion, and I will remember all of her wins, but her fifth one most of all.
2005
Starting my look back at 2005: The cover of the official race program, and a photo of Paul Huddle and me at the Ironman Live Sports Desk, our 3rd year of co-hosting the live broadcast of the event…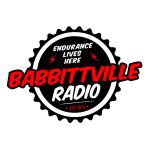 In all my years of doing a radio show and over 5,000 interviews, I never had the pleasure of interviewing the great Natascha Badmann for the show… until now. This was special. Enjoy my chat with the 6-time IRONMAN World Champion here.
In 2005, we had two of the most emotional, memorable, and historic finishes at the Ironman World Championship: Sarah Reinertsen
and Jon Blais, aka Blazeman
When Sarah Reinertsen first came to the Ironman in 2004, the goal was to become the first above-knee amputee to finish the event. Sarah missed the cutoff time on the bike that day by 15 minutes. But for someone who had been told by her soccer coach that while the other girls played the games, he wanted her to go off by herself and kick the ball against a wall, proving people wrong and overcoming the odds was something she took in stride. The following year the theme became 'Unfinished Business' and, ironically, on 10/15/05, her time was 15:05 and Sarah became the first single above-knee amputee woman to finish the toughest day in sport. More importantly, thousands of other people who watched her story play out on NBC in both 2004 and 2005 were moved by Sarah to overcome their own personal challenges in the years to come.
When Jon Blais was diagnosed with ALS in January of 2005, he was told that there was no treatment and no cure and that he had two to five years to live. As he treaded water in Kailua Bay for the 2005 Ironman, he had no idea if he could even finish the race because his body had deteriorated so rapidly.
He completed the swim in 1:50 rather than the 1:05 he would have swam before ALS. On race day he was forced to swim with only one arm. On the bike he couldn't get out of the saddle and his calves and
quads were seizing up throughout the ride. He made the bike cutoff time and headed out on the marathon to complete the race and become the first and only person with ALS to even attempt the toughest day in sport.
When the Voice of the Ironman, Mike Reilly, asked Blazeman before the race what his plans were for the finish line – maybe a Greg Welch style leap or a push-up, or ten – he responded by saying that he didn't know if he'd be able to finish, but that Reilly might need to log roll his sorry butt across the line.
The Blazeman Roll has become a common site at the Ironman finish line by Ironman finishers everywhere and it's a tribute to its creator. Jon Blais passed away at the age of 35 on May 27, 2007, but the awareness he created that day and the charity he created to help find a cure for ALS will live on forever.
"You can choose to be pissed off or pissed on," he told me in an interview after the race. Blazeman, as always, chose the former.
2006
It poured rain late in the day in 2006, and along a wet and soggy Ali'i Drive, we had one of those indelible Ironman moments…from our Kona Countdown: A Salute to His Soldiers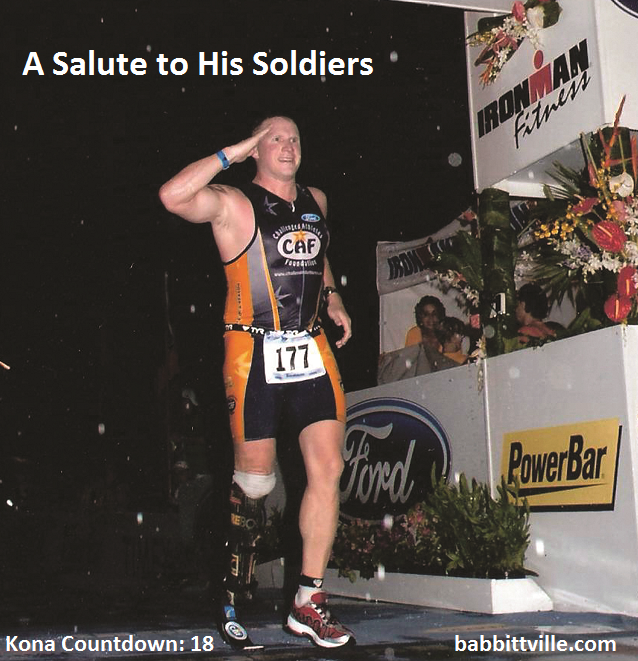 The date was June 21, 2003 and Captain David Rozelle was in his Humvee on a mission in Iraq. Their vehicle drove over an anti-tank land mine and Rozelle, who was sitting directly above where the explosion was centered, was bleeding profusely from his arms, legs and face. Within two hours Rozelle was at the hospital and the doctors were giving him two options. They could try and keep his lower right leg, but he'd have a club foot that would be useless. Or he could have his leg amputated and he'd be back running in a year.
That was actually the option they gave me, he laughs. After the surgery, he ended up home in Fort Collins, Colorado and tried to adjust to life as a lower-leg amputee. We're human and sometimes we're weak, remembers Rozelle. When he wasn't on morphine for the pain, he was self-medicating with whiskey. I wasn't being a good husband or a good father, he continues. I stayed up late, woke up late, and watched television all day. I couldn't even
drive.
Then a letter arrived that changed everything. It was a letter he wrote to his wife, Kim, from Iraq before he was injured. At the time he wrote the letter, Kim was due to have their first child, Forrest, any day.
When I read the letter I realized the pain my wife would have felt if she received it after I had died, he says.
Rozelle stopped using morphine, started training 3-5 hours a day, and completed his first triathlon.
Eventually he passed his physical and was cleared to return to Iraq to resume his command.
In 2006 he went to Kona to attempt the Ironman World Championship. As he got to within a quarter mile of the finish. He stopped to towel off and to gather himself. It was important to me to not only finish the Ironman, but to also look strong and powerful coming across the line, he insists. My soldiers needed to know that if I can do it, so can they.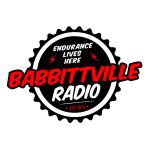 For more from David Rozelle, enjoy this Babbittville Radio interview here.
2007
Couple photos from after the 2007 Awards Banquet: with champion Chrissie Wellington and five of the men's Top 10.



2008
Read about Craig Alexander's win in 2008, and the important role his family played in his journey in The Puzzle.
In 2008, a young Ricky James was mentored by fellow motocross star David Bailey to an emotional Ironman finish. I wrote about David and Ricky for our Kona Countdown: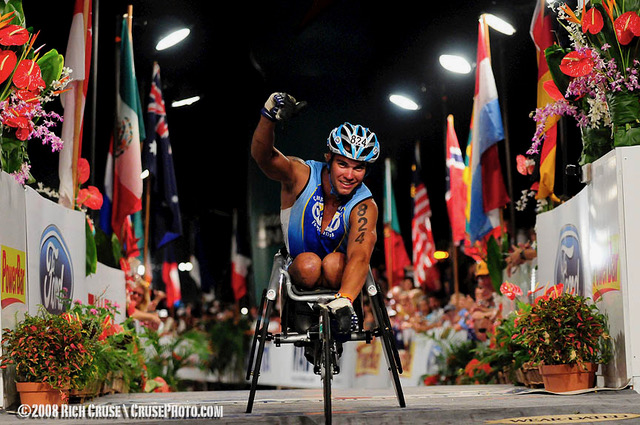 David Bailey met Ricky James when James was 16 years old and an up-and-coming motocross star. Bailey, a legend in the sport who had been paralyzed in training, worked with top motocross athletes and could tell that this kid Ricky James had it all. He had great looks, a megawatt smile, a need for speed, and he was fearless.
When Ricky James was paralyzed during a race, David Bailey met with Ricky and his parents and served as a mentor. One day, just like David Bailey, Ricky James decided he wanted to give the Ironman a try.
In October of 2008, in his third-ever triathlon and first Ironman, Ricky James went 12:44 in Kona. The two of them trained together pretty much every day, and while the training definitely helped Ricky make it to the most important finish line in sport, it also helped David come back from over a year face down on his belly suffering from pressure sores and other major health issues.
"Training with Ricky was everything in terms of my recovery," admits Bailey.
So when Ricky James came toward the finish that evening in Kona, Bailey was there to greet him. The Ironman had given Ricky James a purpose and a goal that he desperately needed after being paralyzed. And being connected to Ricky James' journey pushed David Bailey to get out of the house and to get himself back in the game.
What happened next? David Bailey returned to Kona in 2009, finished second in the handcycle division, and went 11:35:38.
2009
#FlashbackFriday
A few 📷from 2009 @IRONMANtri
Champions @CrowieAlexander & @chrissiesmiles at the finish line at midnight, Chrissie and @Mirindacarfrae after Rinny's 2nd place finish at her Ironman debut, with a 2:56:51 run, and with @IronmanVoice before the Awards Dinner pic.twitter.com/nINytXMZYk

— Bob Babbitt (@Bob_Babbitt) September 21, 2018
For 2008, I featured Ricky James and his Ironman finish, after getting paralyzed in a motocross race. His finish touched a lot of people, including his mentor: David Bailey. I wrote about David's return to the 2009 Ironman in: Mile Marker 86
From the archives: Here is an interview with Chrissie Wellington after she won her 3rd title in a row, filmed at a Tri Club San Diego meeting in 2009
During race week in 2009, I sat down with Dave Scott and Mark Allen to talk about their 1989 Iron War, on the 20th anniversary of that epic race at the Ironman World Championship.